OPTION 1: 2d Photo Crystal

You can have your photos engraved into a crystal as a flat, 2d image.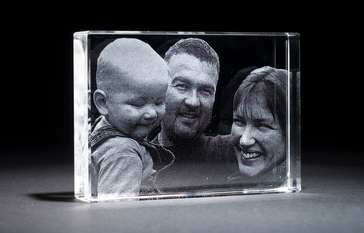 OPTION 2: 3d Portrait Crystal

Send us your photos and we'll create 3d portraits from them. We use 3d modelling software to sculpt a model for 3d engraving. For best results, the people in the photo should be facing towards the camera.